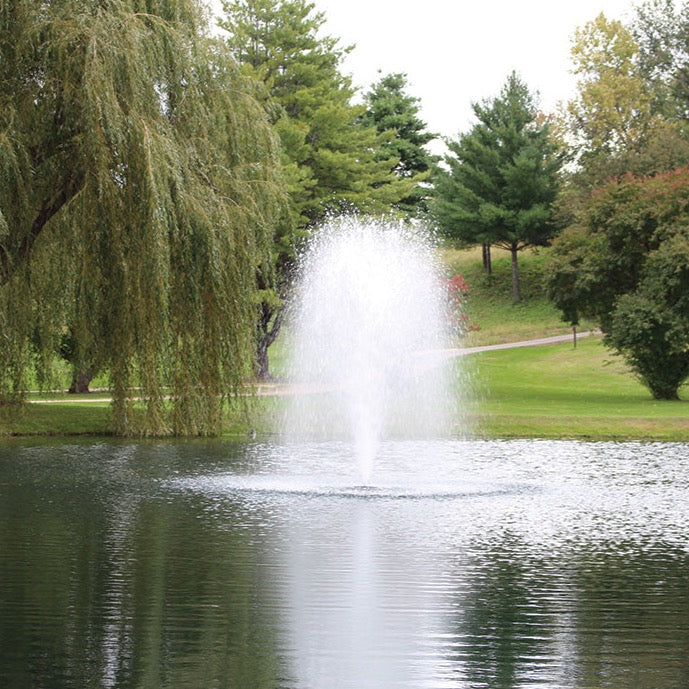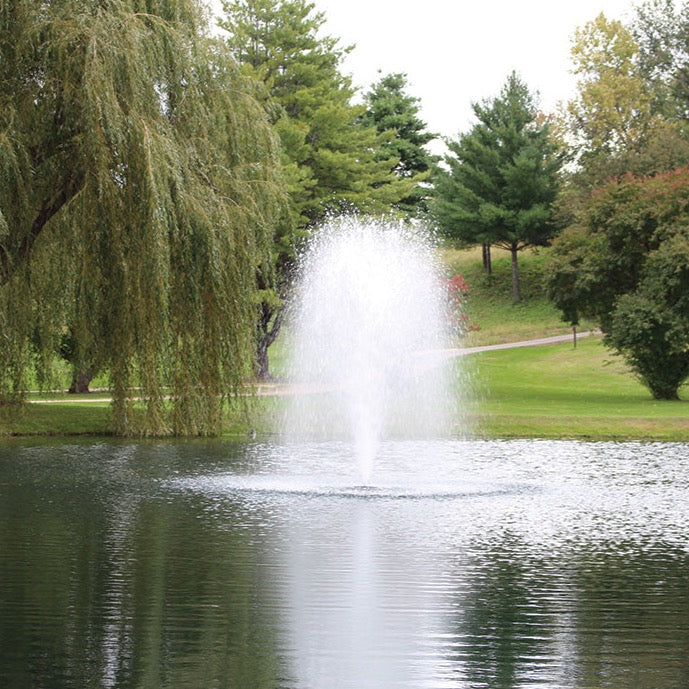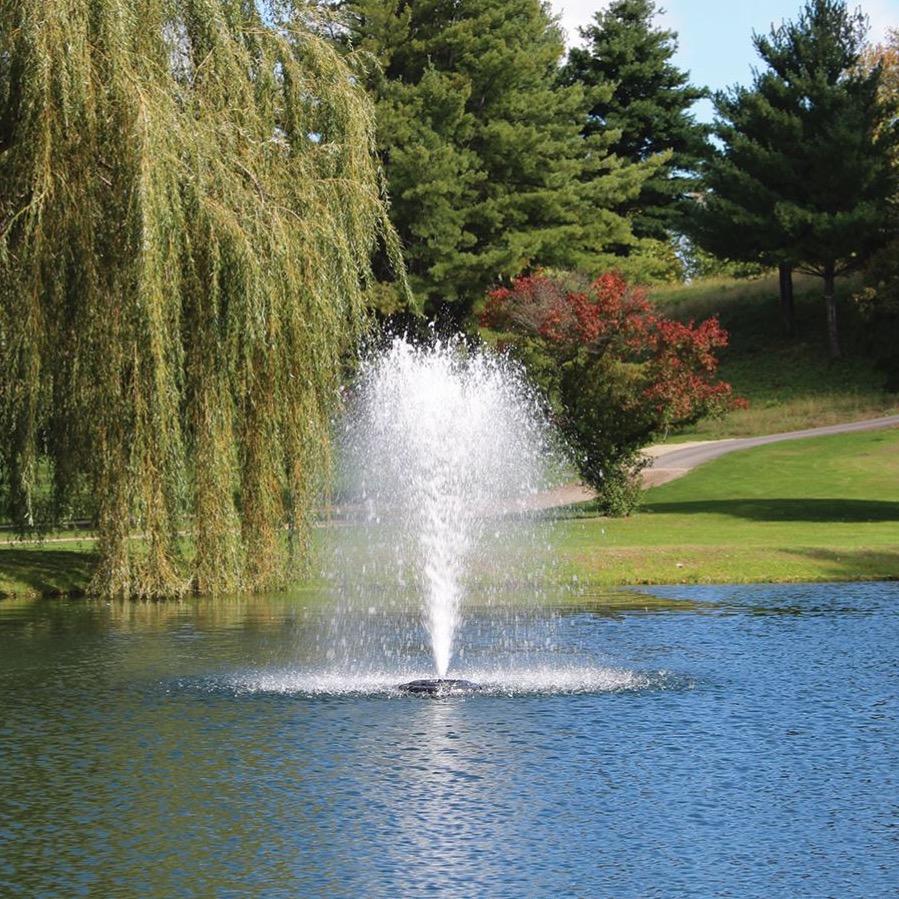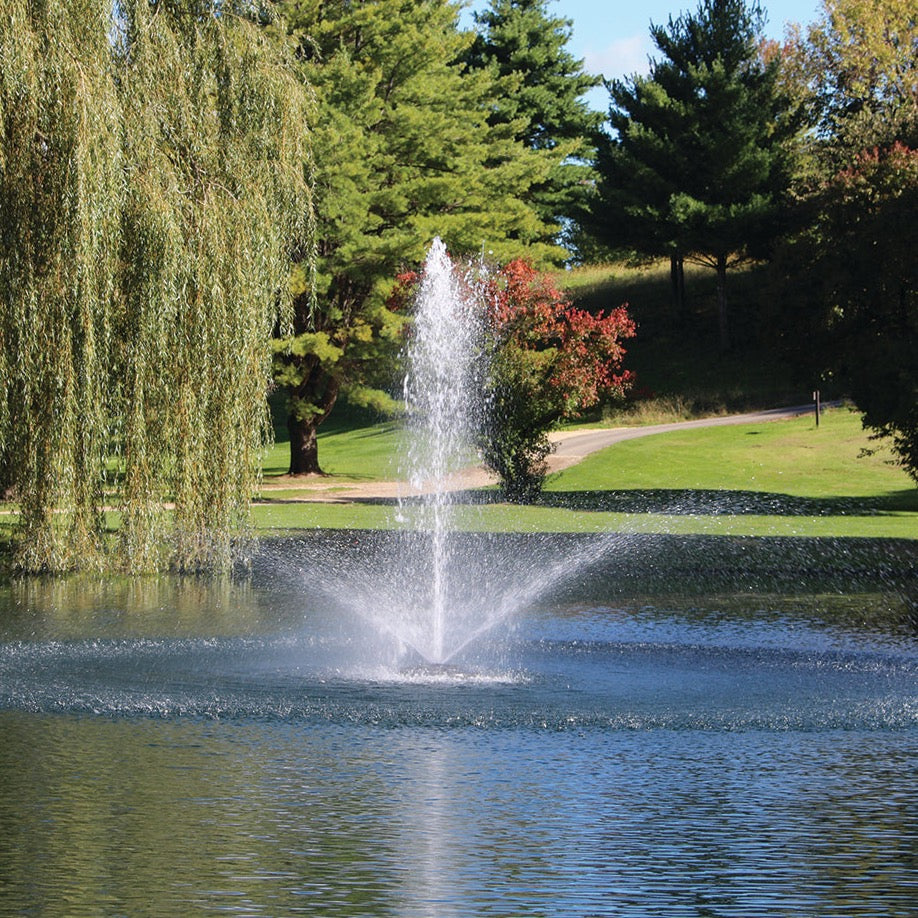 Kasco 3/4 Hp Multi-Pattern Fountain
Specifications Chart
3/4 Hp 120 Volt, 6.7 Amp
50' Cord
100' Cord
150' Cord
200' Cord
$1,957.00
$2,135.00
$2,691.00
$2,940.00
3/4 Hp 240 V, 3.3 Amp
50' Cord
100' Cord
150' Cord
200' Cord
$3,373.00
$3,503.00
$4,121.00
$4,317.00
3/4 HP Multi-Pattern
Pattern
Height
Width
Linden
9'
29'
Willow
6.5'
21'
Cypress
7'
17'
Sequoia
13'
8'
Birch
7'
5'
The Kasco 3/4 Hp Multi-Pattern Fountain is an extremely flexible, affordable and effective decorative aerator. Kasco enhanced the housing, impeller and nozzles to create an even better product! This redesign dramatically improves aesthetics without increasing operating costs or fountain pricing. 
The Multi-Pattern Fountain comes standard with five spray patterns: Linden, Birch, Willow, Sequia, and Cypress. Additional premium display pattern nozzles are available as well: Mahogany, Mighty Oak, Madrone, and Magnolia. 

Kasco RGB light sets
 The 3/4 Hp Multi-Pattern Fountain boasts a 2 year manufacturer's warranty.