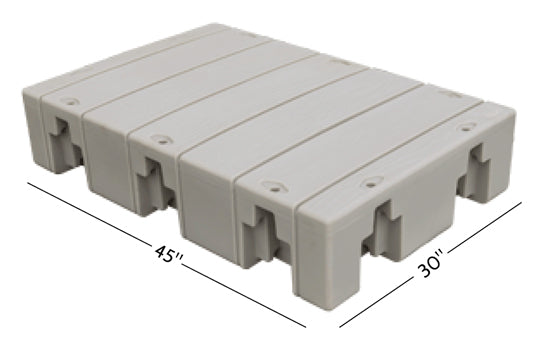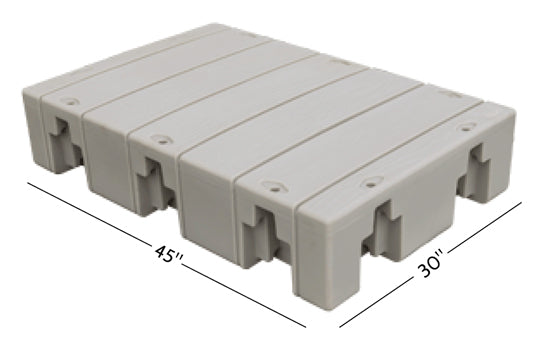 Connect-A-Dock 1000 Series Dock Section, 45" x 30" (FS1030)
The Connect-A-Dock floating dock has many advantages over a traditional stationary dock. In areas where the water level fluctuates, the floating dock will safely adjust to the new water level, up to 10 feet. The Connect-A-Dock can also be relocated closer or further away from the shore in accordance to the adjusting water level. Installation or reassembly can easily be done with a wrench and a helping hand.
This item ships via motor freight. When ordering, you will be contacted within 1 business day with a shipping quote.