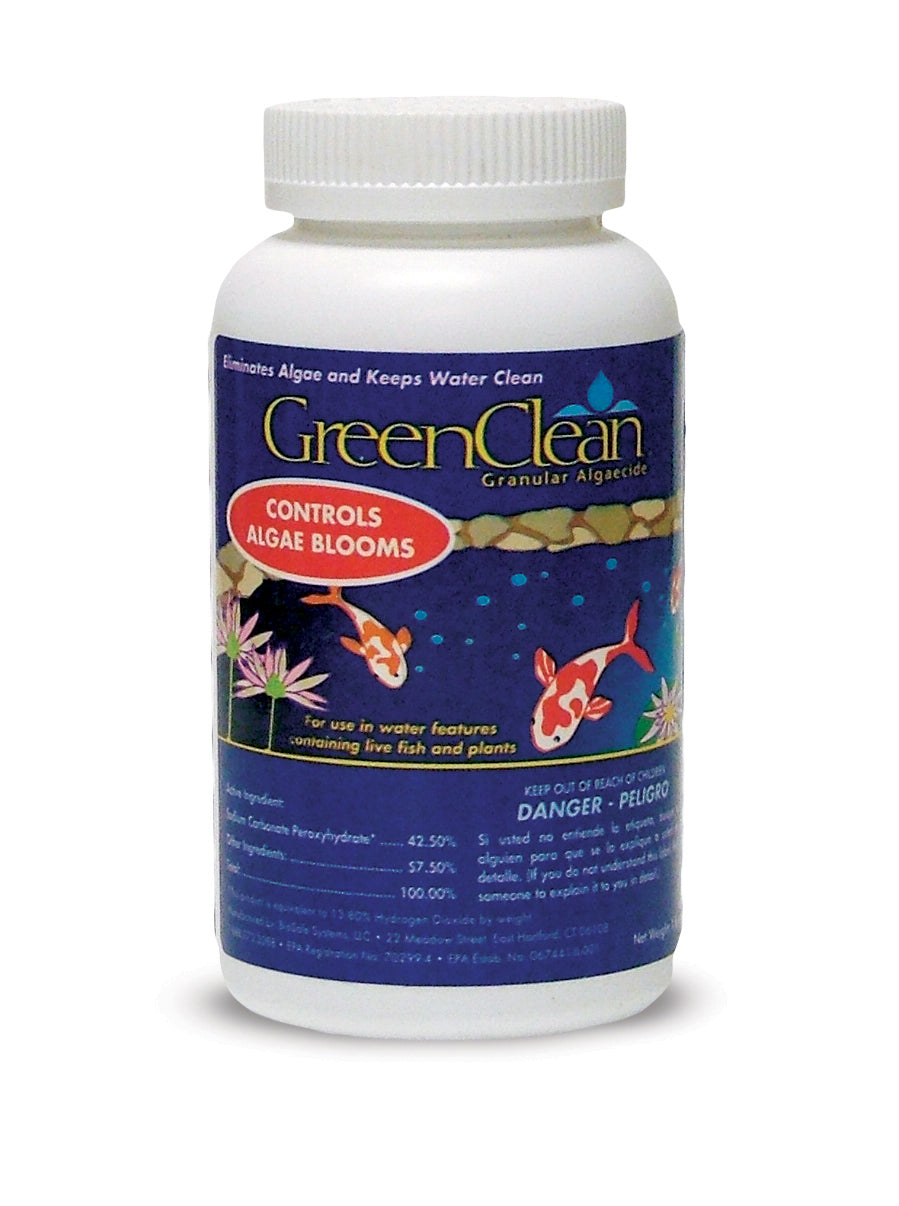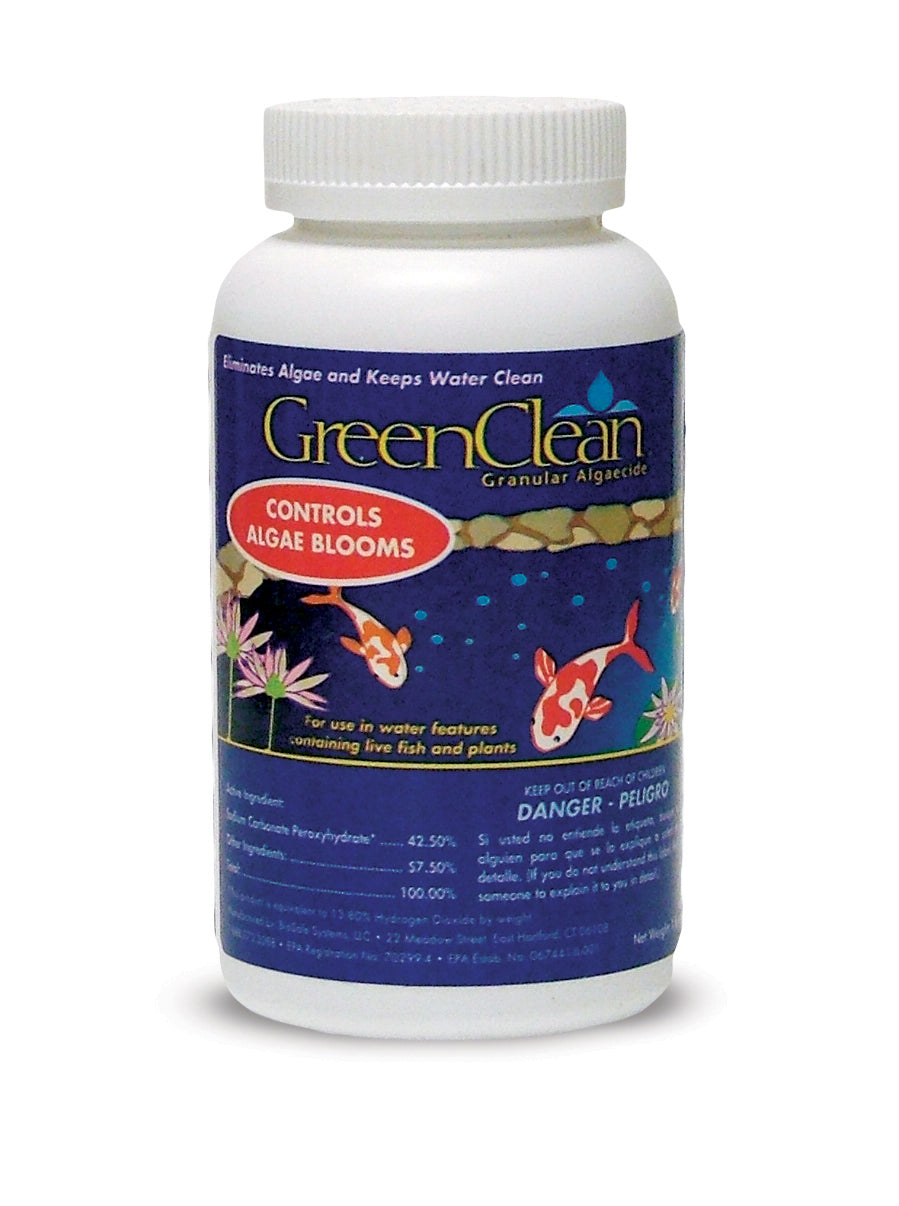 GreenClean®
GreenClean® is a fast acting, reliable, non-copper based algaecide that works on contact to eliminate filamentous algae.
Can be used in ponds containing fish and aquatic plants
Once diluted in water as labeled, granules are non-hazardous to animals
Safe for goldfish and koi
Perfect for waterfall rock applications
Due to governmental regulations, we do not ship these products to the following states: CA, CT, ME, NY, NJ, OR, and WA. Read and follow all local, state and federal regulations pertaining to the use and application of these products before ordering. We do not recommend the application of any chemical for algae, weed, parasite, or disease treatment during the summer months in ponds without an aerator in operation. The reactions of many chemicals cause rapid decomposition of heavy vegetation growth and/or greatly reduce the oxygen content of the water, causing distress and possible death to the fish.