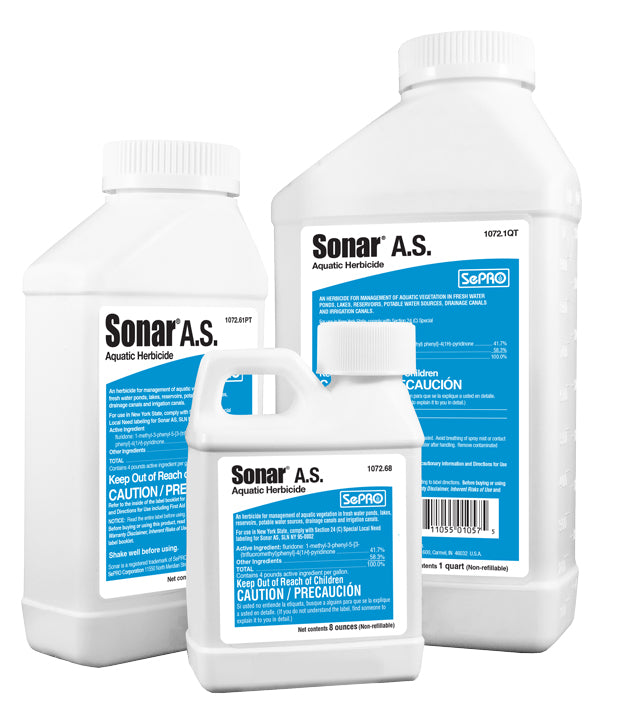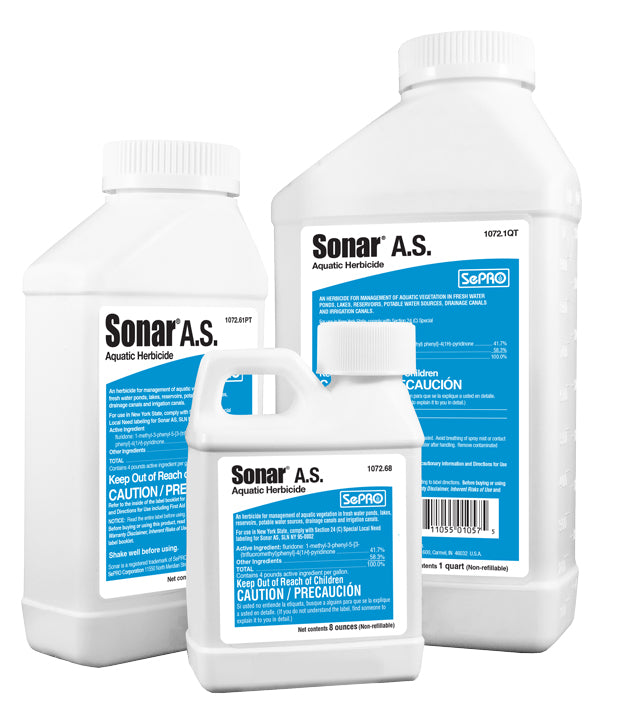 Sonar® A.S.
Sonar® A.S. controls a broad spectrum of submerged and floating plants including watermeal and duckweed.
Consult product label prior to use
Application rates vary depending on the target weed
Results may take 30-90 days
Apply to actively growly plants
Irrigation restriction of 120 days
Shake well before use
Inject below the pond surface
Partial control of watermeal can only be achieved by applying at maximum labeled rates
Consult one of our biologists for a specific application rate
Due to governmental regulations, we do not ship these products to the following states: CA, CT, ME, NY, NJ, OR, and WA. Read and follow all local, state and federal regulations pertaining to the use and application of these products before ordering. We do not recommend the application of any chemical for algae, weed, parasite, or disease treatment during the summer months in ponds without an aerator in operation. The reactions of many chemicals cause rapid decomposition of heavy vegetation growth and/or greatly reduce the oxygen content of the water, causing distress and possible death to the fish.