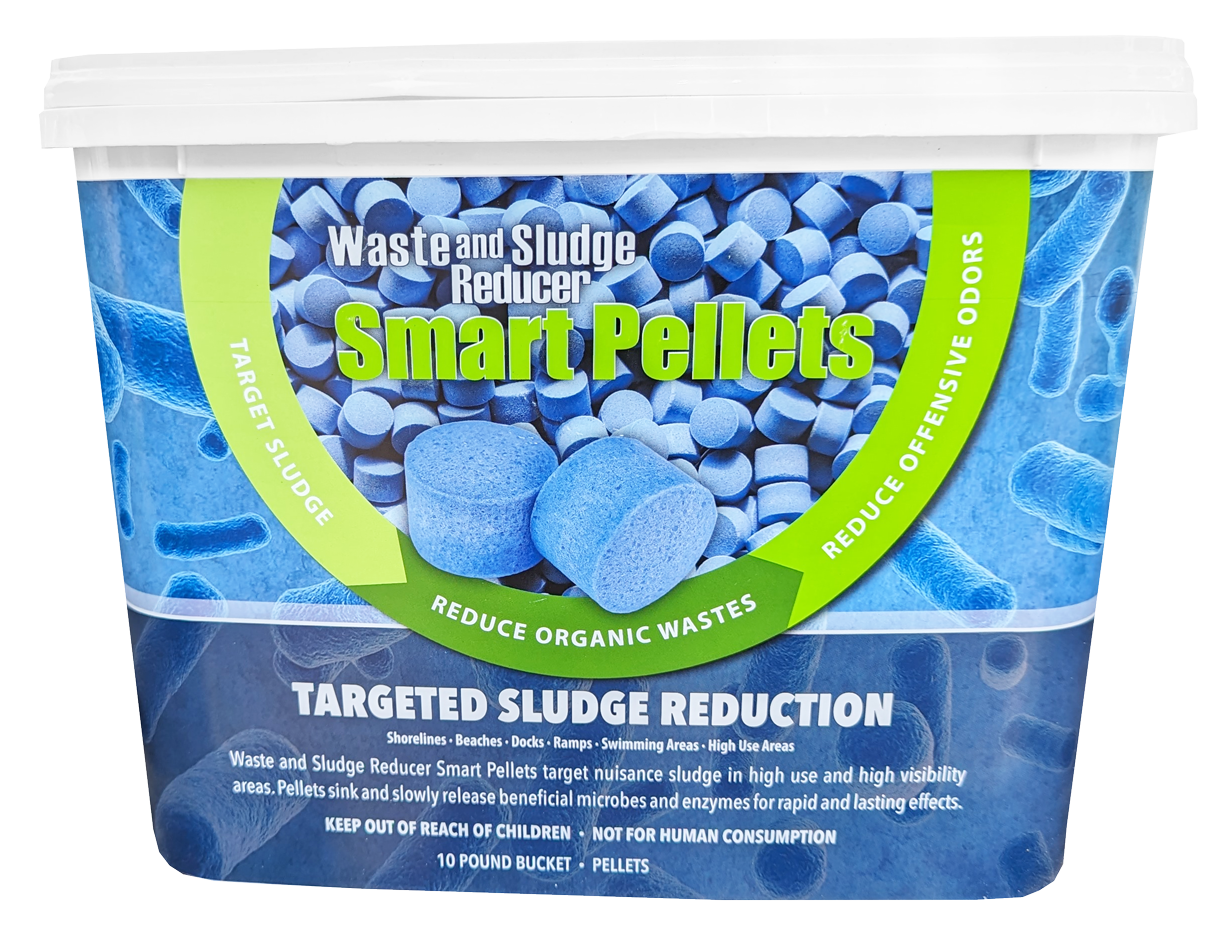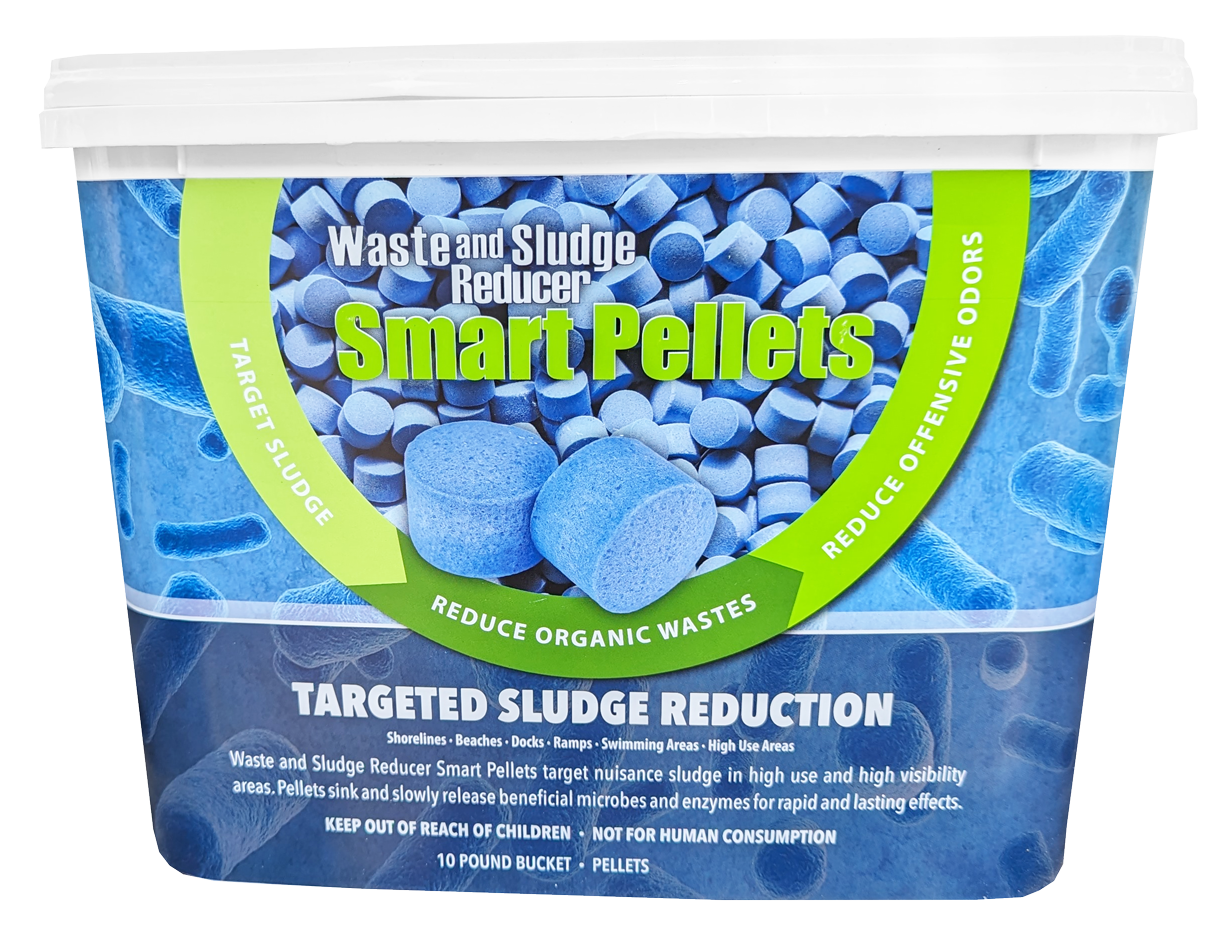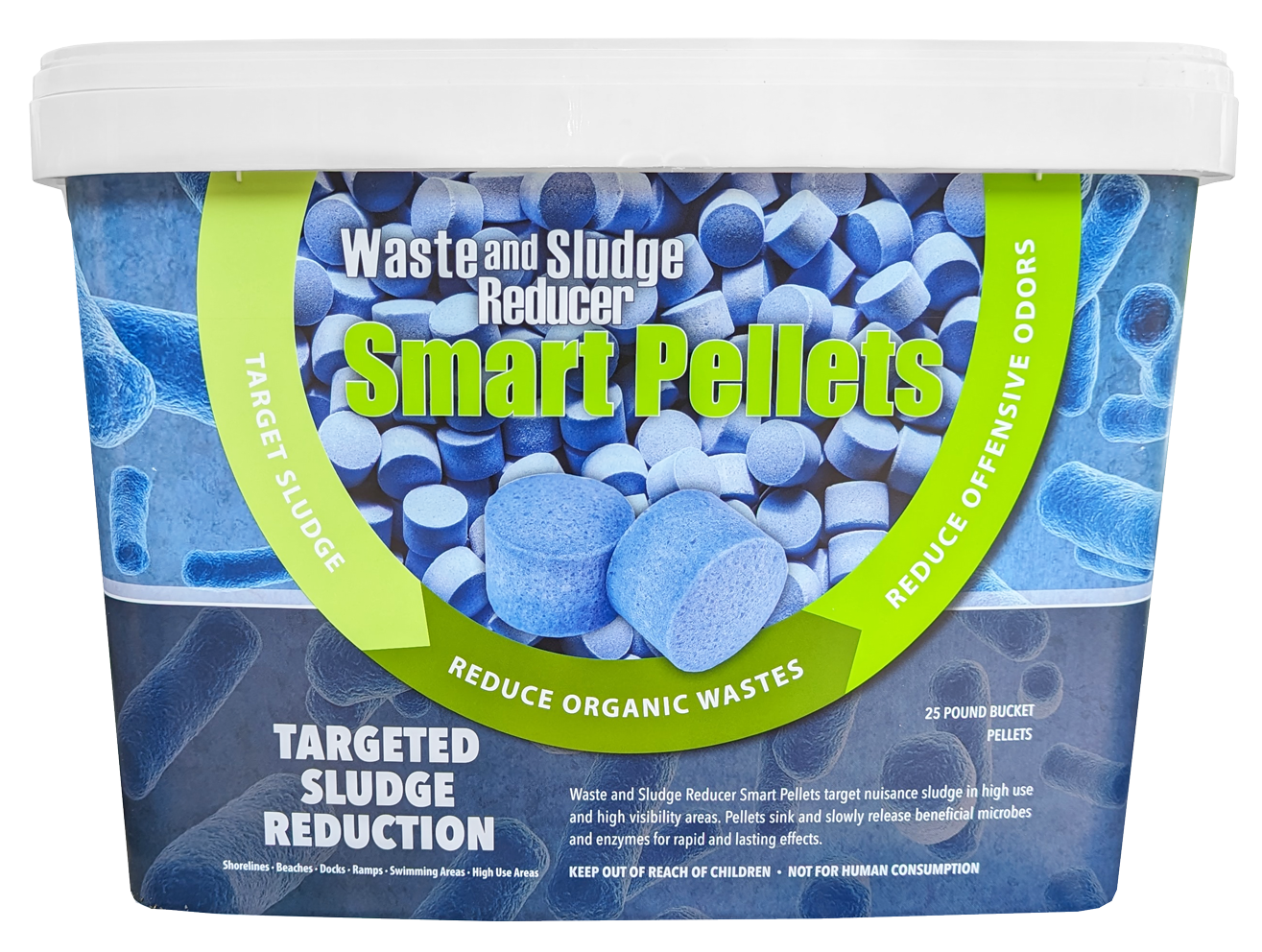 Waste and Sludge Smart Pellets™
Waste and Sludge Smart Pellets sink and release beneficial microbes and enzymes for rapid and lasting effects. Smart Pellets are ideal of targeted sludge removal around shorelines, beaches, ramps, swimming areas, docks and high use areas. 
Reduces organic waste and sludge
One scoop (provided) = 8 oz. 
Application rate: 8 oz. per 2500 ft sq.
Reapply every 2-4 weeks
Broadcast evenly over treatment area
Learn more at our blog!